---
NEWS
---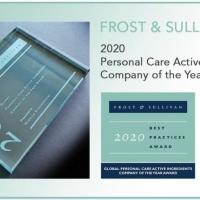 Mibelle Biochemistry, The Recipient of The 2020 Global Personal Care Active Ingredients Company of the Year Award by Frost & Sullivan. Mibelle Biochemistry's Ability to introduce breakthrough Active Ingredients for the Personal Market Lauded by Frost & Sulivan. "The company's active ingredient product lines meet customer expectations of quality, performance and sustainability." Based on its recent... Read more
---
---
21 Nov 2018 - 24 Nov 2018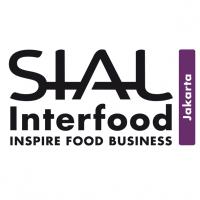 We will join SIAL Interfood 2018, as a first timer, on 21st - 24th November 2018, located in Jakarta International Expo, Kemayoran, Jakarta. If you are looking for laboratory instrument or functional ingredients and additive for supplement, food, feed, you can definitely look for us in booth no BH032. See you there!
---
---
14 Nov 2018 - 17 Nov 2018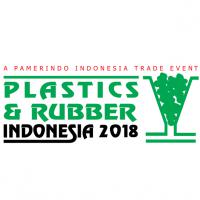 Again, this year Colorindo Chemtra will join Plastic and Rubber Indonesia 2018, which will be held on 14th - 17th November 2018 in Jakarta International Expo, Kemayoran, Jakarta. This is an event for plastics, rubber, mould and die industry. Plastic and Rubber Indonesia 2018 is now the only dedicated plastics and rubber event in Indonesia with the sole focus of serving the needs of those industries. Now in its 31st edition Plastics and Rubber... Read more
---
---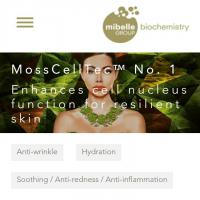 In-cosmetics Global lunveiled the winners of its Innovation Zone Best Ingredient Awards 2018 – a celebration of the most cutting-edge personal care ingredients that have been launched in the past six months. Ingredients businesses large and small battled it out for Gold, Silver and Bronze places across five categories – Best Active Ingredient, Best Functional Ingredient, Green Ingredient, Make Up Bar... Read more
---
---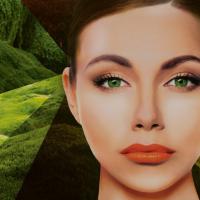 Mibelle Biochemistry launches MossCellTec™ No. 1 which is based on an a completely novel anti-aging concept As we grow older, transport processes into and out of the cell nucleus, the cell's control centre, decrease significantly and important regulation molecules no longer reach the cell's headquarter quickly enough. As a result, cell metabolism becomes slow and the cell can no longer react quickly enough to... Read more
---
---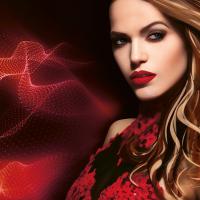 Mibelle Biochemistry launched a 100% natural active to combat hormonally induced skin aging for both men and women: Densorphin (INCI: Maltodextrin (and) Water (aqua) (and) Vitex Agnus-Castus Fruit Extract), which is based on a concentrated extract of monk's pepper berries. The anti-aging ingredient stimulates the activities of β-endorphin—the body's own happy... Read more
---
---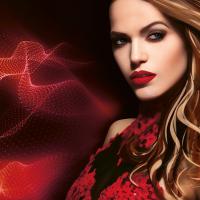 Mibelle Biochemistry launched Depolluphane—two lines of defense against urban pollution. According to the company, Depolluphane is a novel and powerful protection for the skin against city stressors. It not only protects against environmental aggressors but also strengthens the skin to easily face the daily stress of urban lifestyle. This defense system is based on organic cress sprout extract and a smart polysaccharide... Read more
---
---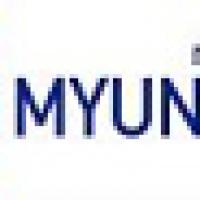 MYUNGJIN Newtec is an innovative manufacturer and supplier of Specialty Chemicals focused on preservatives for cosmetics and personal care applications. With our microbial control technologies and advanced solutions, we offer technical support services and insights to help customers creating new and improved products. We are particularly specialized in alternative preservatives that efficiently substitute controversial and traditional... Read more
---
---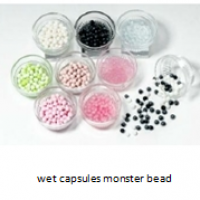 Biogenics provides innovative and powerful solutions for customer's beauty and health. Regards moving customer management as the best priority to lead market, Biogenics is a success driver for customers. *Technology - Stabilization, Solubilization, Visual Encapsulation *Product Range - Wet capsule (Size/texture controllable Bead / Oil capsule) Emulsion Bead, Serum Bead, Colorful Bead Various core-shell type Oil(plant, silicon)... Read more
---
---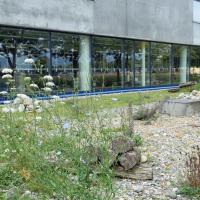 At the end of September Swiss environmental organisation "Stiftung Natur & Wirtschaft" awarded Mibelle AG its quality mark for its nature-friendly company site. It is a Migros Cooperative stipulation that all Migros industries should be certified by 2020. This target is enshrined in Mibelle AG's sustainability programme. Specific design principles and maintenance routines on nature-friendly company sites ensure the... Read more
---
---
13 Sep 2017 - 15 Aug 2017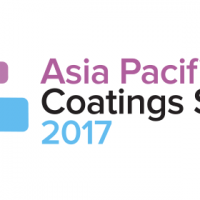 On this September 2017, we will be joining Asia PAcific Coatings Show 2017. We are located in Hall B - booth number C 01. The Asia Pacific Coatings Show 2017 is the leading coatings event in South East Asia and the Pacific Rim for raw materials suppliers and equipment manufacturers for the coatings industry. Asia Pacific Coatings Show 2017 allows people to see the very latest innovations, solutions, products and services from the... Read more
---
---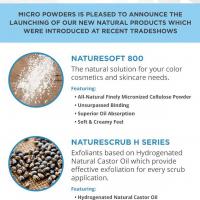 Micro Powders is pleased to announce the launching of their new products. They are Naturesoft 800 and Naturescrub H Series. Naturesoft 800 is the natural solution for the color cosmetics and skincare needs. Featuring: All-Natural Finely Micronized Cellulose Powder Unsurpassed Binding Superior Oil Absorption Soft & Creamy Feel It is the natural, cost-effective material a biodegradable powder with... Read more
---
---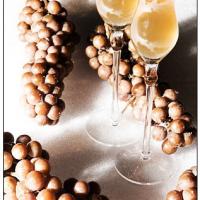 Natural alternative to Botox made from frozen WINE: 'Face lift freeze cream' produced from grapes smoothes out wrinkles without injections or surgery 'Face lift freeze cream' is being promoted as a natural alternative to Botox It relies on an ingredient taken from Swiss ice wine made from frozen grapes Cream is said to smooth out wrinkles by forming a mask that pulls the skin... Read more
---
---
"DayGlo newest fluorescent addition line up is here - Fury. Fury is temporary hair spray suitable for any occasion. It is available in 9 different colors. Let us know what you think! Be Bright. Be Bold. Be You." About the Product Made with incredibly bright and safe DayGlo pigments, the inventors of fluorescent color Sprays in and washes out easily in one shampoo Fluorescent temporary spray to highlight... Read more
---
---
16 Nov 2016 - 19 Nov 2016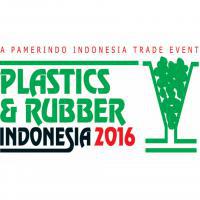 PT Colorindo Chemtra will join this exhibition! Plastics & Rubber Indonesia 2016 is a highly focused plastics and rubber event with 29 years of success. The event provides the perfect opportunity to meet face to face with potential clients who are actively looking for suppliers. Plastics & Rubber Indonesia 2016 is the ideal place to generate real time market feedback on new or existing products or services. It... Read more
---
---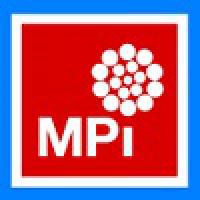 Micro Powders is pleased to announce the launching of its new products which were introduced at The American Coatings Show in April. And what are them? ProphylMatte 31SA , Polyfluo 900 , PropylMatte 500 , and AquaBead 425E. Please do not hesitate to contact us at www.colorindochemtra.com for more information and assistance.
---
---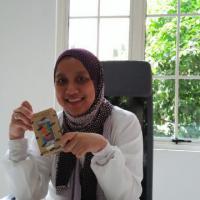 Throwback to our massive event, Indonesian Cosmetic Ingredients 2016 on 11th - 13th May 2016, we want to congratulate the luckiest winners of best photo quiz, for correctly answered Mibelle Tec Apple Stem Cell. Ms. Tina Dyah Massanti , PT. Bio Organik Nusantara Ms. Lillah Rakhma Sima, PT. Sparindo Mustika Ms. Retno S.R , PT. Sanutama Sentral Sentosa ( Sby ) The winners worth a Samsung Galaxy smartphone and we... Read more
---
---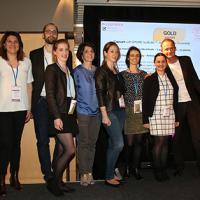 In-cosmetics is the leading global event for personal care ingredients. The exhibition brings together over 700 exhibitors of ingredients, fragrances, lab equipment, testing and regulatory solutions with over 9,000 cosmetic manufacturers worldwide. More than 500 exhibitors and visitors gathered for the award ceremony hosted at Restaurant Dormant in Paris, following day two of in-cosmetics 2016. Brand new for 2016, the... Read more
---
---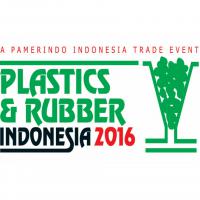 PT Colorindo Chemtra will join this exhibition! Plastics & Rubber Indonesia 2016 is a highly focused plastics and rubber event with 29 years of success. The event provides the perfect opportunity to meet face to face with potential clients who are actively looking for suppliers. Plastics & Rubber Indonesia 2016 is the ideal place to generate real time market feedback on new or existing products or services. It... Read more
---
---
11 May 2016 - 13 May 2016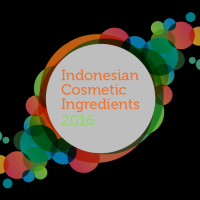 ICI 2016, again, presents an exhibition about raw materials and related products for the cosmetics and personal care industry. Personal care technology is developing fast in line with the trends in art and beauty. Cosmetics and personal care products are used not only for maintaining the beauty of skin but also develop into cosmeceuticals product to care for the skin and improve the appearance. The availability of new active ingredients... Read more
---
---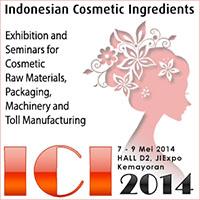 Personal care technology is developing fast in line with the trends in art and beauty. Every year new cosmetics and personal care products are launched with various active ingredients and excipients. Cosmetics and personal care products are used not only for maintaining the beauty of skin but also develop into cosmeceuticals product to care for the skin and improve the appearance. Availability of new... Read more
---
---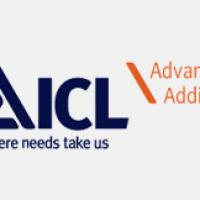 New Name, Same Great Products. For over 40 years, HALOX® has been providing the paint and coatings industry with its innovative corrosion inhibiting product line. In 2011, HALOX® was acquired by ICL\ Performance Products, one of ICL's (Israel Chemicals Limited) core operating segments. HALOX® is now a product brand name under ICL\ Advanced Additives, one of several business segments operated by ICL\... Read more
---
---